I'm sure if you've been anywhere near a TV today, you've seen the winter storm warnings. For those of you in my neck of the woods, you don't have to watch the television to know you'd better stay inside and plan on NOT going anywhere. I was fortunate enough to have my work day canceled due to the snow emergency (won't be pretty when I get my paycheck), but I am happy to be home with my girl and my roommate.
The pic above is the potato soup I made for supper. I was going to snap a pic of the homemade cornbread, but they beat me to it and had 4 pieces of it missing before I got back with the camera! I don't usually follow a recipe when I cook, unless it's something I've never made before (and that doesn't always stop me!). This meal was no exception... so I'm gonna guesstimate for you.
Add or subtract ingredients to suit your family's tastes.
8-10 potatoes
one stick of salted butter
2 cups of milk
1/2 block velveeta cheese
1/2 cup shredded cheddar cheese
1/4 cup mashed potato flakes
1 TBSP Tastefully Simple Garlic Garlic
1 TBSP Tastefully Simple Onion Onion
Salt, pepper, garlic powder, seasoned salt to taste


Cook the potatoes, butter, milk, and a small amount of water.
When the potatoes are about halfway done, add the mashed potato flakes, cheese and seasoning. Continue to cook on low for at least 30-45 minutes to allow soup to thicken.
Serve with homemade cornbread...mmmmmm!
P.S. I've linked this up here: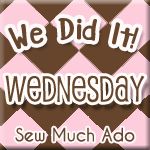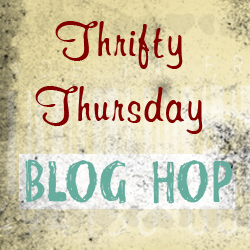 .